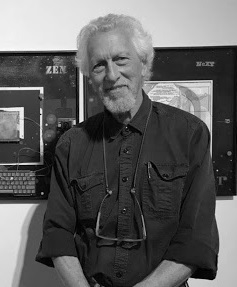 Richard Lowenberg is an artist, planner/designer and eco-cultural activist, creatively integrating understandings and grounded involvements in non-profit organizational development, architecture, environmental/ecosystems design, rural community and networked society planning, arts/sciences collaborations, new-media, performance and eco-arts practices.
He has dedicated his creative life to investigations and creative realization of works exploring and setting examples for 'an ecology of the information environment', and the resulting opportunities for grounded eco-cultural development. Works have been presented, exhibited and published internationally over 50+ years.
La siguiente entrevista fue realizada y grabada por Ricardo Dal Farra en septiembre de 2018.
Idioma original: Inglés
Fecha de Publicación: 06/11/2018
---
Links de referencia:
http://www.radlab.com/
http://www.1st-mile.org/sarc.html
http://www.richardlowenberg.com/current-works.html